Star Hopping Field Notes are your Key to successful Deep Sky Object location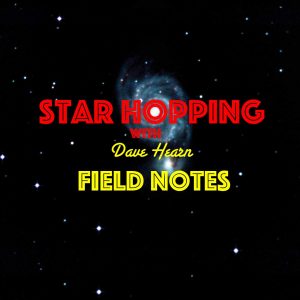 Thanks for your interest in my Star Hopping Field Notes digital guides. For every one of my episodes of Star Hopping, I create one of these documents. These great reference guides are basically the script of the show, but I add images of the deep sky objects being presented. And even more importantly, I present the star charts annotated with the star hopping steps used to locate each object.
These guides are available individually, or in Season Bundles.
For an example of what these guides offer, Click here to view the Field Notes for Episode 5 of Star Hopping.
Season Bundles
Spring (March, April, May)
Summer (June, July, August)
Fall (September, October, November)