"Extras" Episodes cover useful topics for Amateur Astronomers
Throughout the year, when I had weekly episodes, the pace of the Star Hopping show tended to run a little faster than the progression of the earth's rotation around the sun. Sounds crazy, but what that means is that I would run out of deep sky objects to present in the area of sky that was up in the early evening.
When that happened, I created an "Extra" episode, in which I would cover a topic of interest to my subscribers, based on the surveys that many of you have filled out for me. These Extras are centered around what are now three of our Portals here on the site:
Finding and Buying a Telescope – I'll tell you the three variables you need to consider when selecting a telescope for a beginning amateur astronomer.
Learning about Deep Sky Objects – discover the three main classification of deep sky objects and how they might appear in your telescope's eyepiece.
Beginning Astrophotography – find out the basics of how to get started in the interesting process of capturing the beauty of the night sky through astrophotography.
The Portals
Just Click on the Icons below to take to to the Portal of Interest.
---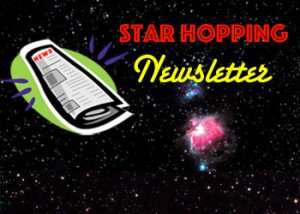 Join our growing community of amateur astronomers, and get your free copy of "The Different Kinds of Galaxies"!