The Star Hopping podcast is released on iTunes and Stitcher every other week with our corresponding video show on YouTube. Click on the one of the logos to subscribe to the show, so you don't miss any future podcasts!
If you have been listening for a little while, I would really appreciate an honest rating and review; it definitely helps to get the word out about the podcast, and it also gives me energy to make more! Just click on the respective logo below and leave your review.


---
Current Episode
SH059 – Big Announcements, and a Full Dress Rehearsal for the Solar Eclipse
In this episode of Star Hopping, Dave makes some big announcements you shouldn't miss, and then he takes us through a Full Dress Rehearsal to prepare and test his solar photography equipment, for next month's big Solar Eclipse!
---
---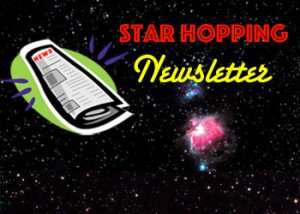 Join our growing community of amateur astronomers, and get your free copy of "The Different Kinds of Galaxies"!