My Astronomy Books will increase your Enjoyment and Knowledge of Astronomy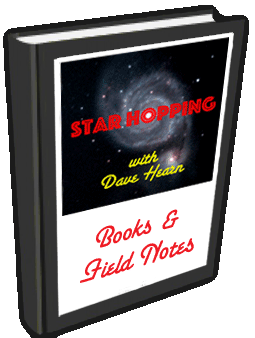 As you know, I produce a recurring video series entitled "Star Hopping". For each of these episodes, I create a digital show script that I use when filming. These scripts contain so much valuable information (as do the show episodes themselves), that I wanted to provide them to you in Digital Books.
Some of my episodes cover broader subjects that interest my viewers. The smaller Digital Guides below represent these topics.
---
---
Digital Book & Paperback: A Year of Star Hopping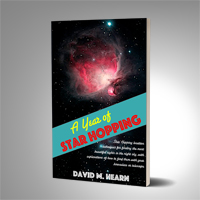 To help you locate more deep sky objects with your telescope, I've collected all the details from my "Star Hopping" video tutorials for an entire year, into an indispensable field guide, for you to use by your telescope under the stars. This highly illustrated book will show you step by step how to find the most interesting objects in the night sky throughout the year, like Star Clusters, Nebulae, and Galaxies.
330+ Pages – Now accepting advance orders!

---
Digital Guide: The Star Hopping Guide to Basic Astrophotography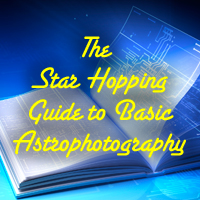 This useful guide provides an introduction to the basic types of astrophotography, for those of you that always have been interested in this exciting activity, but never knew where to begin.
This guide covers:
astrophotography with a tripod
piggyback astrophotography
prime focus astrophotography
using an autoguider to take astrophotos.
38 Pages

---
Digital Guide: The Star Hopping Guide to Deep Sky Objects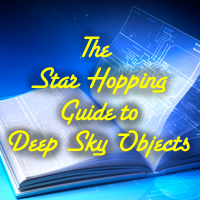 This is an essential guide to learning all the variations of deep sky objects: Galaxies, Nebulae, and Star Clusters. It's packed with beautiful color images of example objects to show you the different variations that these amazing objects can have. This guide will teach you how to recognize and classify any deep sky object when you see it in your telescope.
27 Pages
---
Digital Guide: The Star Hopping Guide to the Realm of the Galaxies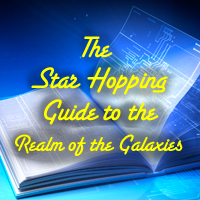 This is a three part series from Star Hopping that explores the Virgo Galaxy Cluster, better know as "The Realm of the Galaxies." This guide takes you on a tour of the Realm, skips along Markarian's Chain, gives specific star hopping location methods to find many galactic targets, and keep you from getting lost in this busy area of the night sky.
19 Pages